About the Band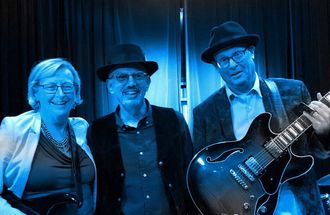 FUNKILICIOUS BLUES!!
Winners of the 2016 Mile High Blues Society International Blues Challenge
2019 Winner of Mile High Blues Society Best Self-Produced CD ("Don't Call Me Baby")
Finalist 2019 Colorado Blues Society International Blues Challenge
During a recent radio interview, the interviewer asked, "Who is the band leader?"   We looked at each other and shrugged...  
50 SHADES OF BLUE is truly a collaborative, democratic band.  Like all democracies our creative process can be noisy and even contentious.  But the end result is always better than any one of us had imagined in the first place! 
You take some of Dan Crecco's New Orleans tinged drums and percussion, add Christine Webb's soulful vocals and solid bass lines, then throw in Doc Seely's mastery of all things with six strings, and you have yourself a savory gumbo of funkilicious blues and R&B!! 
So, come see us sometime!  We'l have you coming back for seconds…and thirds!!
What's New?
Hi All!
We hope everybody is doing well!   2020 was a terrible year for everyone.    We are now all fully vaccinated and starting to book gigs again!  Check out our summer schedule 
Last summer we played a show at Dazzle Live Blues from Mighty Fine Studios in Denver.    Check it out here:
Our first gig in several months was on Sunday May 17 at Maxline Brewery in Ft Collins   
It was great to get back to a live show again!    We will be back there again in September 

Doc's Garage (594 Lehigh Circle, Erie) will be hosting concerts again this summer on Saturdays from 2-4.           50 Shades will be playing some of these again this year.  
Stay tuned for other garage concert dates and locations 
Fantastic time at Local 46 on June 19!    Awesome venue.
Thanks to everyone who came out!
Our Latest Album
Review of "Don't Call Me Baby" by Dan Willging
50 Shades of Blue was originally a duo consisting of bassist/vocalist Christine Webb and guitarist Jim Seely until late 2017 when it became a trio with the addition of drummer and former Papa Juke band mate Dan Crecco. Though Seely admits playing as a duo made them better musicians, especially when keeping time, the talented Crecco adds dimensions beyond belief with his unending funk-centric New Orleans, Washington DC gogo, Mozambique, swing, clave and rhumba beats, as evidenced by 50 Shades' outstanding sophomore effort. As a result of Crecco's groove-oriented presence, Seely has more flexibility to develop his extended string-scorching solos and Webb is able to do her best singing yet.
Unlike a lot of recordings where drums are an afterthought, here, on many tracks, they're the foundation for the arrangements and lyrics to follow. Being a drummer himself, sound engineer Gary Flori knew how to mic Crecco's multi-faceted drumming so he sounds as if he were playing in your very own living room.
Of these baker's dozen tunes, nine are originals with seven written by Seely and two by Webb. Since Seely often writes from a female perspective, it's easy for Webb to convey them as if they're her own experiences. "Walk the Walk" is particularly funny. Webb vows to use a nail gun to nail her significant other's feet down so he won't wander off. Seely sings two of his originals, "Salty 'N Sweet" and "If Your Love Was Money," marking the first time he has ever sung on a commercial recording.
Of Webb's two compositions, "My Mama Told Me" boasts airtight interaction between Seely's dancing lead and her motoring bass lines.
While Crecco gives the proceedings a modern sensibility, in many ways, Seely pulls it back to a traditional bluesy baseline. His lyrics often follow the standard ABAB pattern while his resonator slide guitar playing has an unmistakable delta influence. The title track is a classic Chicago-style slow burner. A cool new hue by 50 Shades of Blue.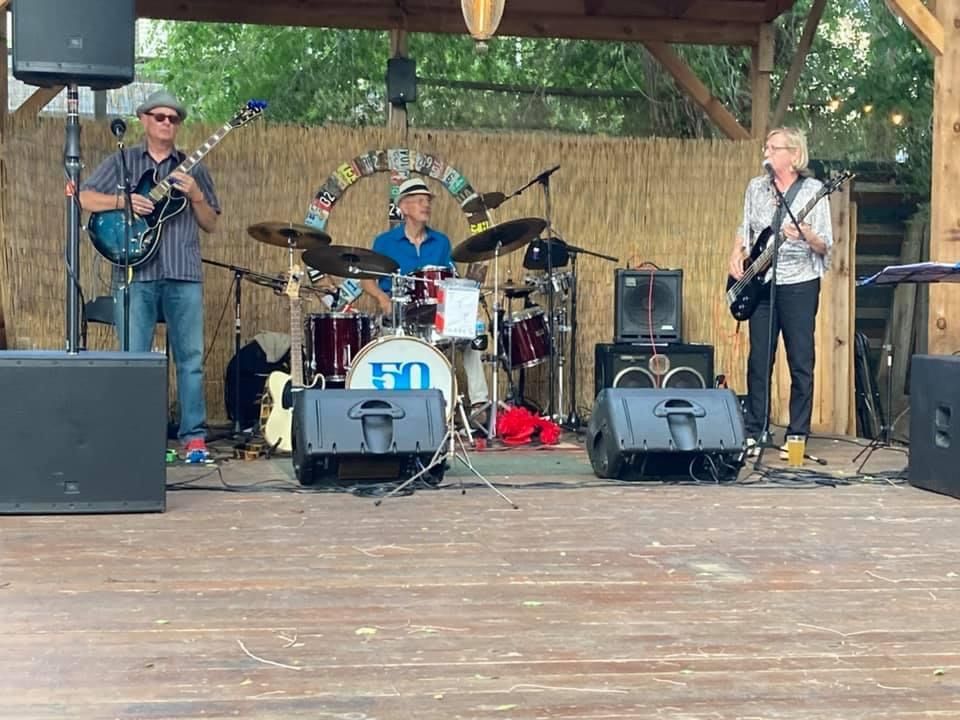 Great weekend of music!    Friday night at The Brix in Greeley.   Saturday night we tore it up at Local 46 in Denver.   Thank you to all who came out!
Terrific weekend!   Played Right Coast Pizza in Greeley at the Greeley Blues Jam Prefest on June 4.   Awesome pizza and great crowd. 
Saturday, June 5 we played Louisville Underground.. a terrific "Speakeasy" type venue on Pine & Main in Louisville.   Sold out!   Great crowd!   Much dancing!
Fantastic time at Maxline Brewery in FOCO on May 16!  Awesome food truck, terrific beer and sweet outdoor venue!
We'll be back again in September.  
50 Shades of Blue at Nissi's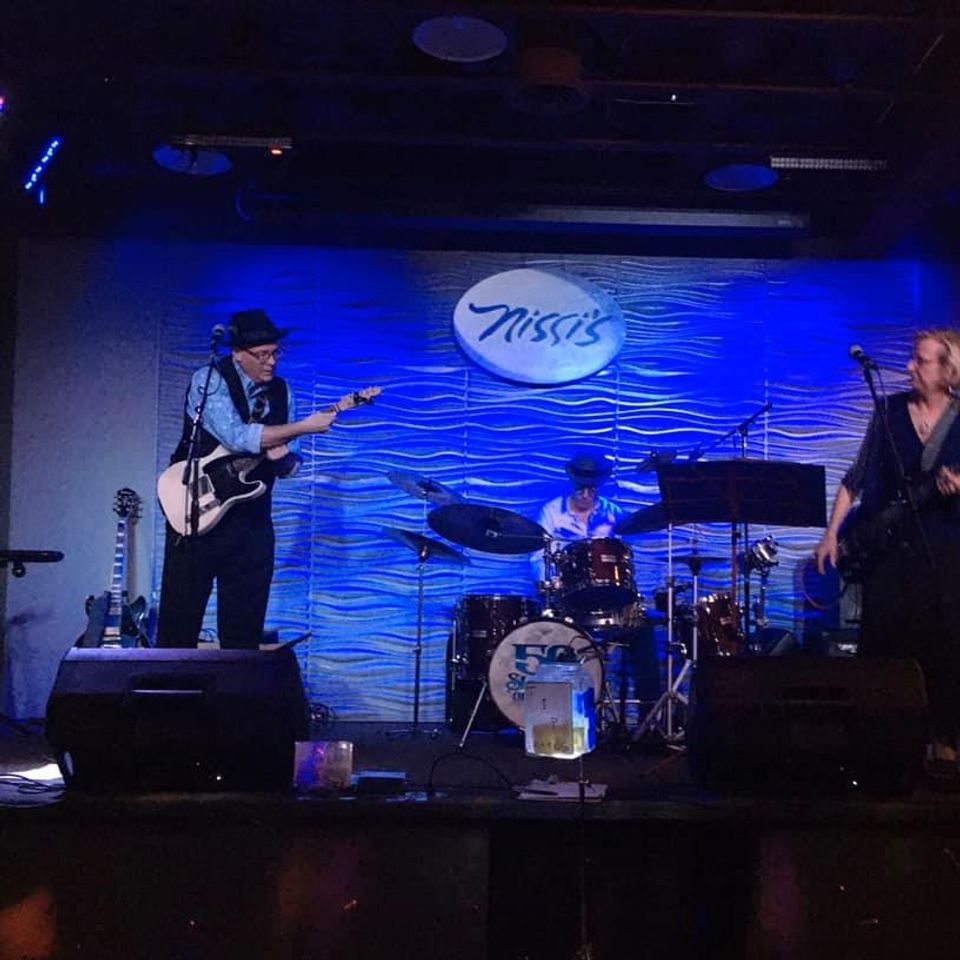 First show of 2020
Nissi's in Lafayette
Great time as always at Nissi's!   Thanks to everyone who came out... Especially the Pichette/Bair crew and all the fine folks from CTS Lutheran!
New section
A terrific night at the Arvada Tavern on Valentines Day!  
Thanks to everyone who came out.  
New section
New section
New section
FUN NIGHT AT ENGLEWOOD TAVERN ON FEB 21.   A "PRE FAT TUESDAY" GIG WAS VERY TASTY!..STARTING WITH AMOST TASTY JAMBALAYA.    THANKS TO JESSE AND ALLY AND TO EVERYONE WHO CAME OUT TO SEE US.   HOPE TO PLAY THERE AGAIN SOON!
Great time on August 17 playing Dazzle Monday Night Blues from Mighty Fine Studios in Denver!   
Check it out here:
Join our Mailing list for latest news!