WINNERS OF THE 2016 MILE HIGH BLUES SOCIETY INTERNATIONAL BLUES CHALLENGE 
"DON'T CALL ME BABY"
WINNER OF THE 2019 MILE HIGH BLUES SOCIETY BEST SELF-PRODUCED CD
FINALIST IN THE THE 2018 COLORADO BLUES SOCIETY INTERNATIONAL BLUES CHALLENGE
 
Contact email:  
50shadesofbluemusic@gmail.com
Website:
www.50shadesofblue.cool
Band videos:
Demo for Club Owners:
At Arvada Tavern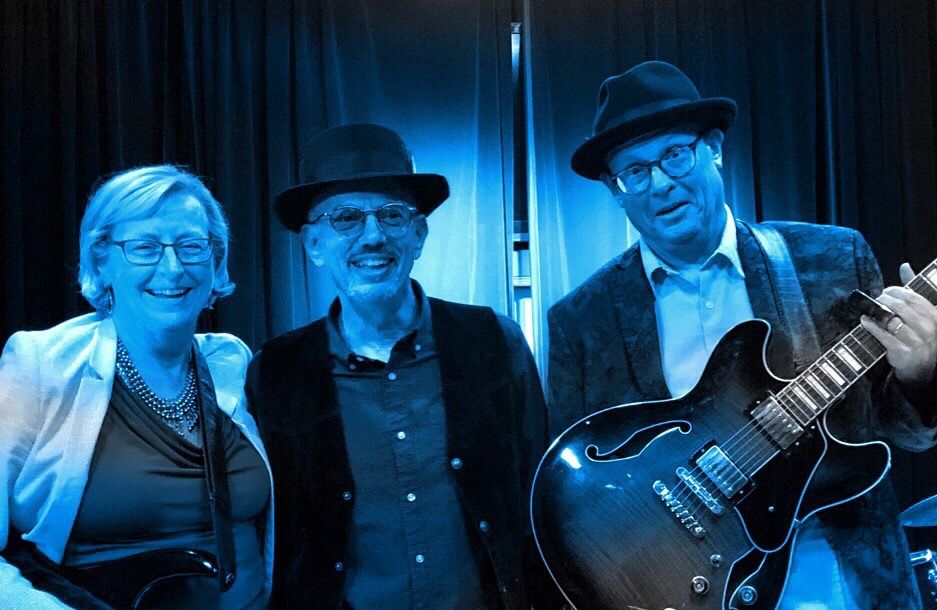 ABOUT THE BAND
During a recent radio interview, the interviewer asked, "Who is the band leader?"   We looked at each other and shrugged.  
50 SHADES OF BLUE  is truly a collaborative, democratic band.   Like all democracies our creative process can be noisy and even contentious.  But the end result is always better than anyone had imagined in the first place!  
You take some of Dan Crecco's New Orleans tinged drums and percussion, add Christine Webb's soulful vocals and solid bass lines, then throw in Doc Seely's mastery of all things with six strings, and you have yourself a savory gumbo of funkilicious blues and R&B.